How to make your own TUX: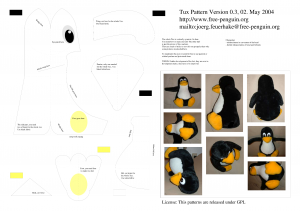 Real hackers can compile … sew their PENGUIN by themselfs, now can you too?
Please find attached a sewing patterns and instruction, released as open source and under GPL. After you have created your TUX, don't forget to show us your brand new mascot!
Please download here