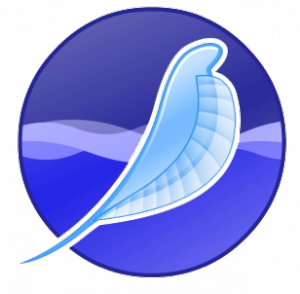 As part of Mozilla's ongoing stability and security update process, SeaMonkey 2.9.1 is now available for Windows, Mac, and Linux as a free download
SeaMonkey 2.9 released
The SeaMonkey project is proud to present SeaMonkey 2.9: The new major release of the all-in-one Internet suite is available for download now! Building on the same Mozilla platform as the newest Firefox release, it delivers the latest developments in web technologies such as HTML5, hardware acceleration and improved JavaScript speed.
SeaMonkey 2.9 is available in 26 languages, for Windows, Mac OS X and Linux.
Most notably, this release features for the first time:
The File and Move Bookmarks dialogs are resizable now
HTML5 videos that do not start automatically show a large play button now
Add-ons Sync can now be configured without the Add-ons Sync Prefs add-on
Pasting a URL from the clipboard into the Download Manager window will download it
Plugins can be disabled for the whole suite now in addition to Mail & Newsgroups only
View Source now has line numbers
Line breaks are now supported in the title attribute
Find in Page search results are scrolled into view now
The column-fill CSS property has been implemented
Support for the text-align-last CSS property has been added
Experimental support for ECMAScript 6 Map and Set objects has been implemented
Fixed several stability issues
SeaMonkey 2.9.1 will no longer offer to migrate your data from SeaMonkey 1.x or Mozilla 1.x at the first start after installation. In order to upgrade from such an old version, install the last SeaMonkey 2.0 release first, do the one-time profile upgrade, uninstall SeaMonkey 2.0 and then install your target release.
Extensions installed under SeaMonkey 1.x are not migrated to SeaMonkey 2, and may not be compatible for reinstalling in this version due to major changes in our architecture. Please report any issues to the maintainer of the extension.
Extensions with binary components such as Lightning, Enigmail and HTML Validator only work on certain platforms (e.g. Windows). Furthermore they need to be adjusted for each new SeaMonkey release, which also means that an old version of such an add-on can break SeaMonkey if you disabled compatibility checking (which e.g. happens when you install the Add-on Compatibility Reporter add-on).